Who is Jacques Cartier? Familiar name? Well, now is your chance to find out. Jacques was a boy who loved going to sea since he was very young. Jacques was born on December 31, 1491, at Saint-Malo, France. He always explored the seas and was soon sent by the king of France to explore North America, and the king sent him to find gold, jewels, and other riches.
He sailed on April 20, 1534, with two ships and 61 men, and arrived 20 days later. Jacques Cartier explored the west coast of Newfoundland, discovered Prince Edward Island and also found Prince Edward Island. While Jacques was at Canada, he put up a large wooden cross with the flag of France. At this point, one of the native chiefs used hand gestures to protest this act. Jacques claimed that it was simply a marker and intended to bring two of the native people to France and the chief agreed to give him two of his sons as long as they returned shortly. They did not return and the two men then served as guides.
When Jacques Cartier returned from the journey and reported everything to the king, the king was really impressed. Because of that, he went back to explore the next year. He went in May with 110 men and three ships. Jacques captured two Indians and they served as guides. In that September, Cartier sailed downriver to what would become Montreal. When he got there, he was first welcomed by the people who controlled the area and even found out where he could find riches and spices, but then, the weather became wildly windy and the water way was impossible to pass. This made the people who lived there angry. In spring, Jacques captured some of the people and made his way back to France to report his findings to the king.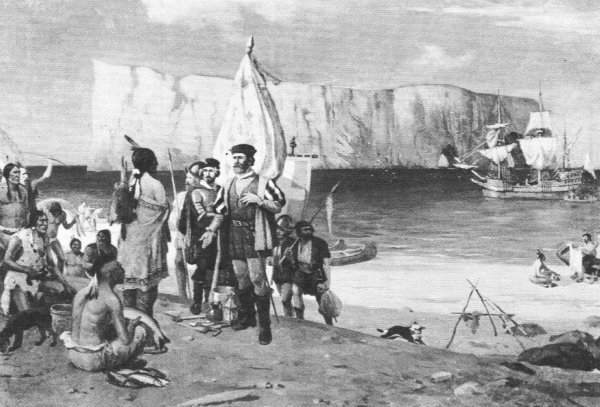 On his last journey on the following May, Jacques made another voyage, this time with 5 ships. They set up a camp in Quebec and there, they found a lot of gold and diamonds. After getting many riches, Jacques gathered his men and went back to France.
Finally and sadly, Jacques died on September 1, 1557, Saint-Malo, France
credits go to:
www.biography.com
www3.sympatico.ca/